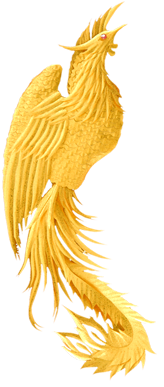 Human being knew gold since civilization age, gold means dignity, beauty of eternal and special qualification is viscosity, it can be shaped without chemical activity so it endures corrosion, some people , patient, honesty will not change and release for obstacles, same as "pure gold" also.

Name of "lenghong Gold shop" established from "Leng" means dragon and Hong means "swan" which is holy, the shop has progressed to be leader in supplying qualified gold and well known to all supplier in standard and gold percent and design, also vreate qualitative product to customers in delicate, in design and stripes of symbol of this shop.




Opening Ceremony, Lang Hong Gold Smith: Branch 1: 1986
In 1986 the shop is ready in every way to open the branch in Yaowarach corner, around Trok Arniageng, in front has police fort, people called it "Police fort branch" that time gold price and competition was very high, but the company realized with quality, famous mainly by emphasizing quality and weight of gold such as connecting quality, length and ratio of ornament by standard and weight by price which customers are satisfied and trust.

With full effort, the shop grew up well by opening another second branch on 18 January 2004 on Yaowarach road, named "gold main road" this new branch constructed popularity to people with chinese modern style (contemporary chinese) having "swan dragon" trademark on the car, on the building has "Poikukteng" 8 squares, which Arjarn Visit Techakasem designed and wanted to be chinese symbol of Yaowarach china town, by symbol of dragon road and bring power from head of dragon to tail of dragon which means the progress to this area, this design brings symbolic Yin Yang Fa Din into building to bring power to the product inside and visitors too.
From the founding date, for more than 4 decades, this shop is restricted in developing gold industry in the country together with developing personnels to be progress and ready with potential in the business, even though we faced many problems but by stable and strong root, also member of founders and being association committee of gold and jewelry, silver, form and philosophy of of business, to dare of doing new thing, depend on honest, fair and quality control, adjust to economic event, and ability of heirs at present, which have experience and expert in gold business for so long for 10 years, the shop has success highly in business planning to exlanrge for strengten and unity of "gold kingdom" in future.